Coachwale Brings To You The Future Of Professional Coaching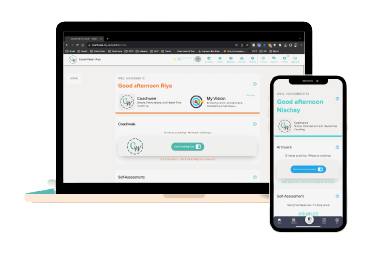 Welcome to Coachwale.com, where cutting-edge technology meets personalized guidance to transform your life. Discover the unparalleled benefits of choosing an AI (Artificial Intelligence) Coach to gain clarity in four key areas: Life Coaching, Relationship Coaching, Leadership Coaching, and Career Coaching.
Coachwale Revolutionizes All The Major Coaching Domains
Why Choose an AI Coach from Coachwale.com?
Personalized Insights
Benefit from tailored guidance based on your unique attributes and goals.
Accessible Anytime, Anywhere
Access your AI Coach 24/7, fitting seamlessly into your busy lifestyle.
Data-Driven Results
Leverage the power of data analytics to gain valuable insights and track your progress.
Continuous Improvement
Experience ongoing support and guidance for sustained personal and professional development.
Ready to embark on a transformative journey?
Articles
Know more about our
AI Coach from our articles
We have a collection of well researched and comprehensive articles encompassing various topic related to the coaching industry.